New LPX-721
We are glad to announce the release of our new LPX-721 laser dedicated to Fluorescence excitation, Sted microscopy and Light Sheet microscopy.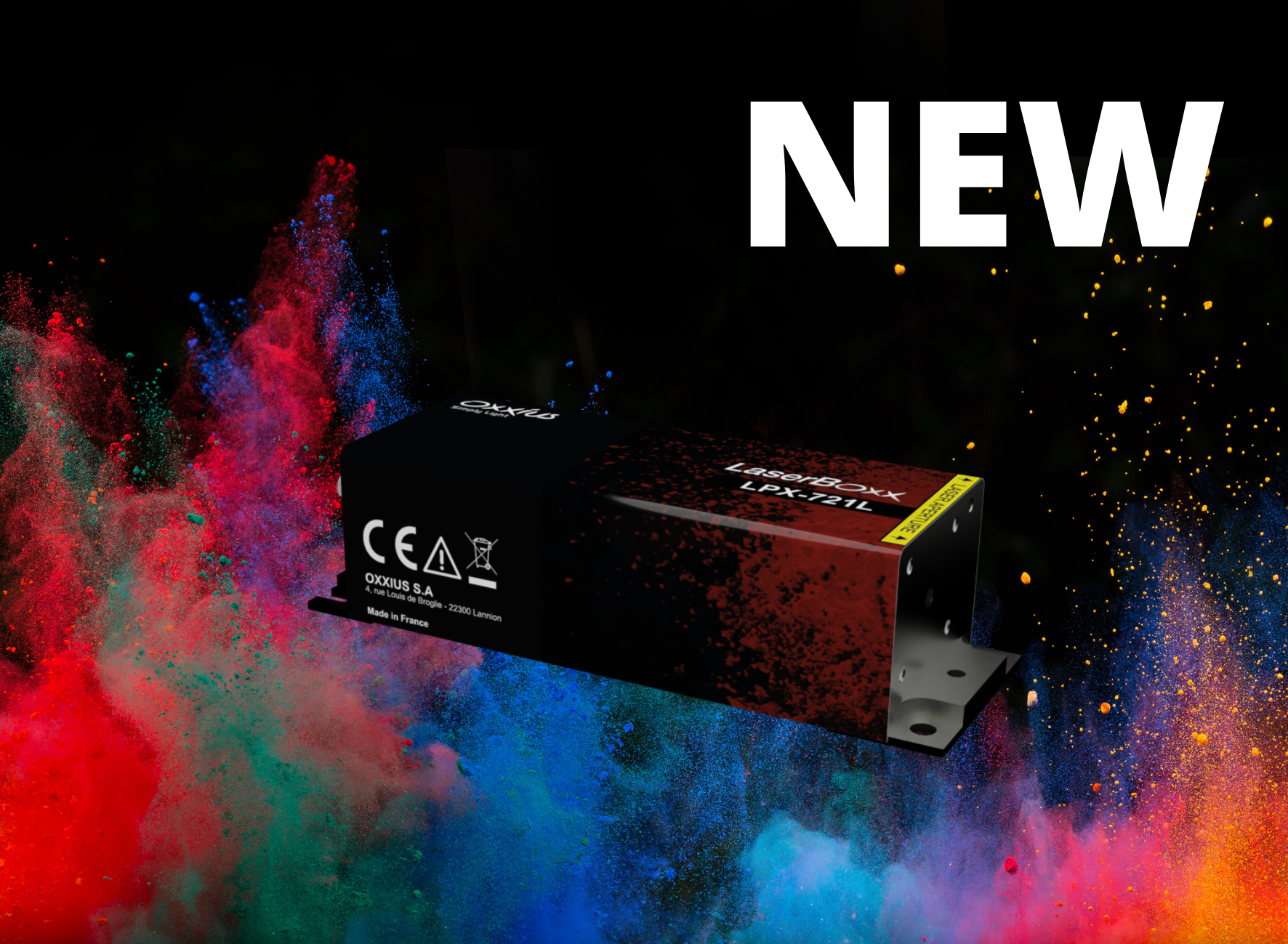 The DPSS LPX-721L is a single longitudinal mode laser emitting at 721 nm.
The unique feature of this model is a proprietary, Alignment-free Monolithic Resonator (AMR).
This technology yields to highly efficient pump schemes and allows for the highest power on the market.
The LPX-721L is incensitive to temperature variations and to mechanical vibrations.
 Optical specification

Emission wavelength

721 nm

Output power

200 mW

Max. modulation frequency

1.5 kHz

Max. modulation frequency,




with optional L1C-AOM plateform

3 MHz

Beam waist diameter

0.7 mm

Beam quality

TEM00

M2⩽1.1

 System specification

Operating temperature (baseplate)

10 to 50 °C

Power consumption

< 20 W
Perfect for…

Fluorescence Excitation
STED microscopy
Light sheet microscopy
… and much more
This product is compatible in the L4Cc and L6Cc combiners, as well as with the L1C-AOM platform for fast modulation.
Please contact us if you need more information.