New LPX-698
Oxxius is expending its portfolio of laser sources in the infrared range, needed in applications where the depth of penetration in tissues is an important factor.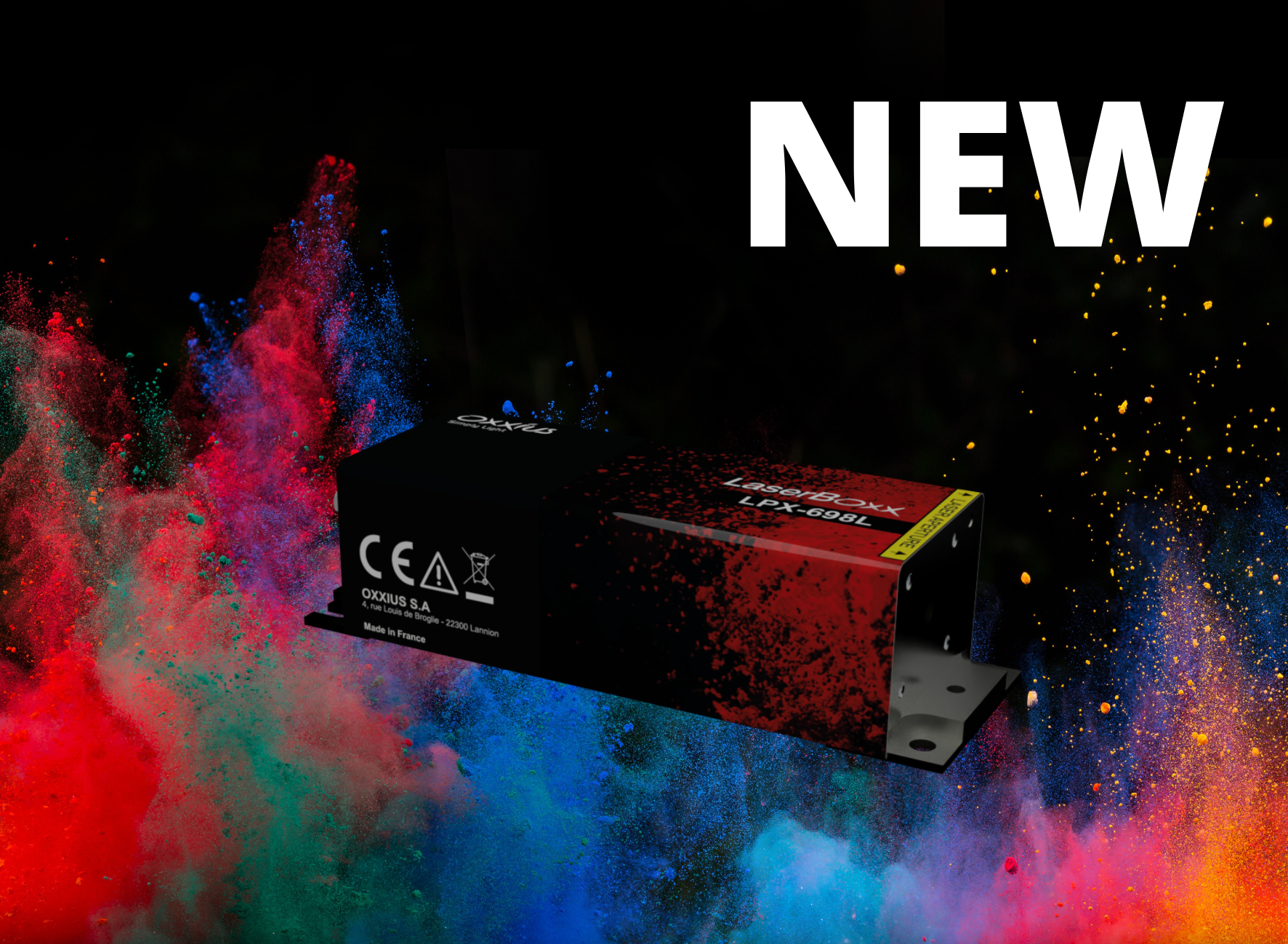 Perfect for :

Fluorescence Excitation
STED microscopy
Light sheet microscopy
The LPX-698L is a single mode, diode-pumped solid-state (DPSS) laser emitting at 698 nm.
The unique feature of this model is a proprietary, Alignment-free Monolithic Resonator (AMR).
This technology yields to highly efficient pump schemes and allows for the highest power on the market.
The LPX-698L is incensitive to temperature variations and to mechanical vibrations.
This product is compatible in the L4Cc and L6Cc combiners, as well as with the L1C-AOM platform for fast modulation.
 Optical specification

Emission wavelength

698 nm

Output power

200 mW

Max. modulation frequency

1.5 kHz

Max. modulation frequency,




with optional L1C-AOM plateform

3 MHz

Beam waist diameter

0.7 mm

Beam quality

TEM00

M2⩽1.1

 System specification

Operating temperature (baseplate)

10 to 50 °C

Power consumption

< 20 W
Please contact us if you need more information.