New DPSS laser LPX-607L
We are glad to announce the release of our new LPX-607 laser.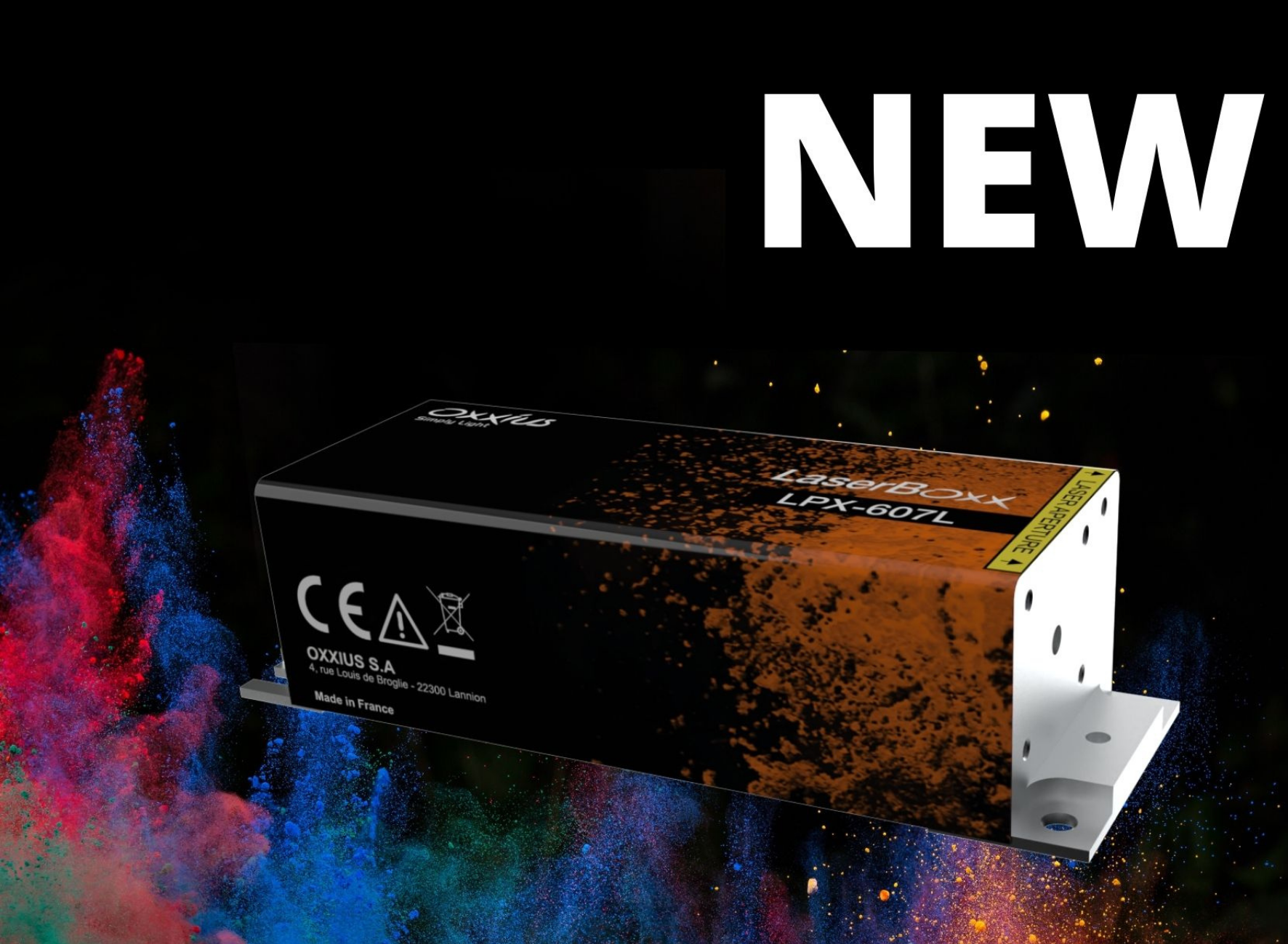 Oxxius is seeking to improve the performance and operational efficiency of our products. That's why we developed a new laser dedicated to :
Fluorescence Excitation
STED microscopy
Optogenetics

Coherent Anti-Stokes Raman Spectroscopy

Alternative source to dye laser
The LPX-607L is a diode-pumped solid-state (DPSS laser – 607 nm) laser source. The unique feature of this model is a proprietary, Alignment-free Monolithic Resonator (AMR).
This technology yields to highly efficient pump schemes and allows for the highest spectral quality on the market.
The LPX-607L is incensitive to temperature variations and to mechanical vibrations.
This product is compatible in the L4Cc Combiner and L6Cc Combiner.
 Optical specification
Emission wavelength
607 nm
Nominal output power
100 and 200 mW
Power stability
± 1%
Beam waist diameter
0.7 mm
Beam quality factor
M2⩽1.1
 System specification
Operating temperature (baseplate)
10 to 50 °C
Power consumption
< 20 W
Max. modulation frequency
1.5 kHz
The new laser has been presented  in Munich at Laser World of Photonics.
Please contact us if you need more information.