Meet the team
5 questions to Hugues Fortin,
Head of Production at Oxxius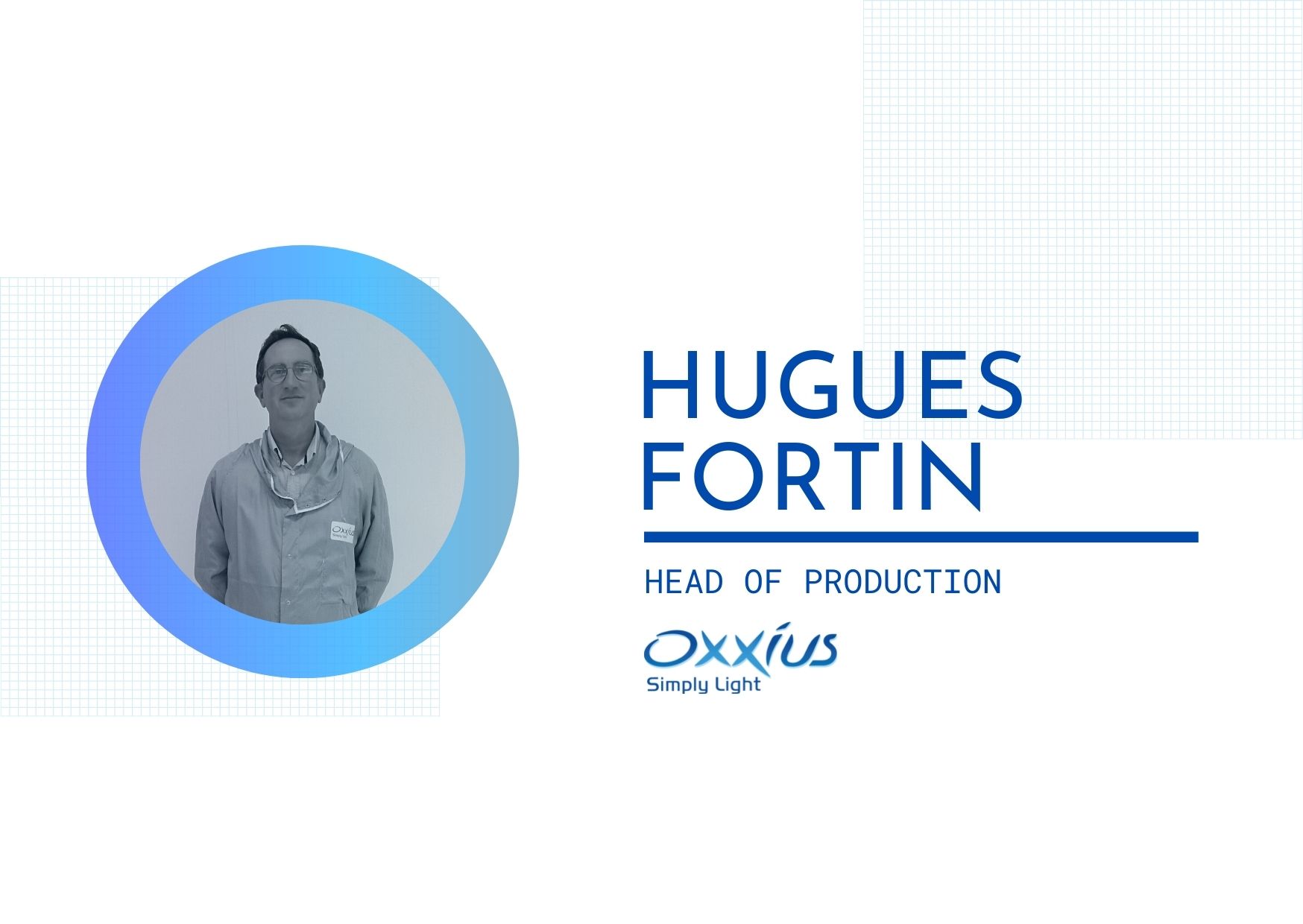 Hello Hugues, could you introduce yourself in a few words ?
Sure, I am Hugues, and I joined Oxxius at the beginning in 2005. My role has been during these last 15 years to build and develop the manufacturing operations.
What's Production at Oxxius and what is your role in the Production department ?
The mission of production is to achieve the Oxxius turnover. With growth of 25% per year, we must ensure the manufacturing volume with the best level of quality, cost and delivery lead-time. To do this, I rely on a team of experts both at the level of production techniques and at the level of support services : supply chain, quality, and production engineering.
In addition, Oxxius manufacturing supports the R&D team for new products introduction with large quantities of innovative products every year!
My goal is to get the whole team working together in the right direction!
Could you tell us a bit about your background and why you choose Oxxius ?
I am a mechanical engineer and I trained in manufacturing techniques at Sony Corp at a large production plant in eastern France. In 2000, I took part in the Corvis-Algety adventure by building the production activities. In 2003, I took over the management of the Thomson-Nextream located in Brest. Joining at Oxxius in 2005 fulfilled my desire to restart again an adventure in start-up mode…from scratch!
What do you like in the Oxxius' production team ? What are the day to day challenges in your position ?
It is rare to find in industry a product bringing together such a diversity of techniques: optics, electronics, mechanics, chemistry …
The variety of these fields requires advanced skills, for all members of the production and also for the team of material flow management: planning, stock management, purchasing. This diversity contributes to emulation and renewed interest every day: this is the common point that relieves the entire manufacturing team, from the operator to the manager. On a daily basis, my mission is to anticipate, help and support my team in order to enable them to achieve their goals.
What do you like to do in your free time ?
I like DIY activities especially those related to home rebuilding. I am currently renovating an old house made of stones, which needs walls, electricity, plumbing insulation rebuilding… but I also know how to take rest…by cooking for the family and enjoy a good book close to the fireplace!