Meet the team
6 questions to Laure Bourdier, Sales Assistant at Oxxius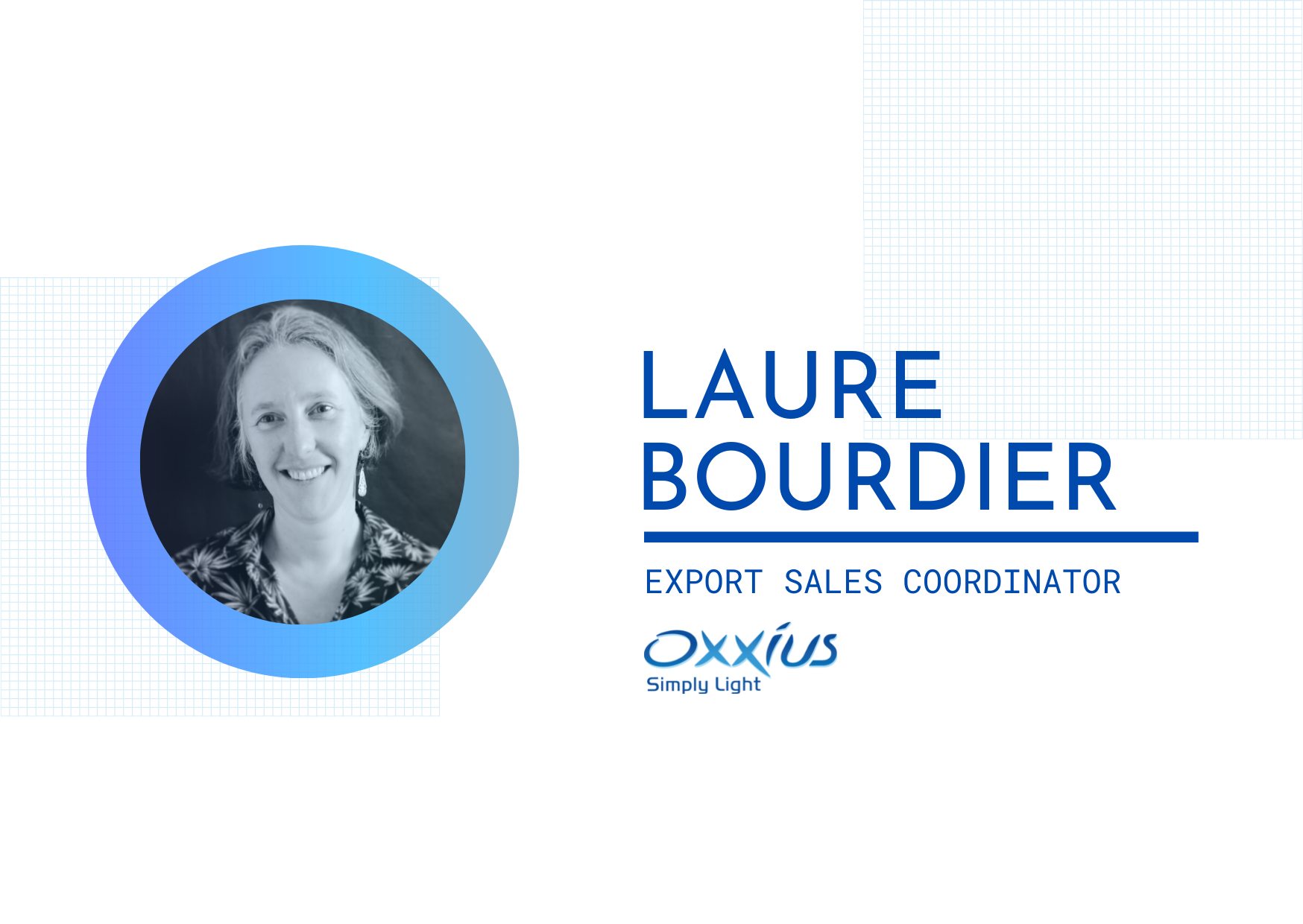 If you are an Oxxius customer, you may have already had an interaction with Laure.
Hello Laure, could you introduce yourself in a few words?
Yes, I'm Laure, Sales assistant at Oxxius since 2016.
What is your role in Oxxius?
My main function is to record all purchase orders and to ensure their good progress, from manufacturing to shipment and reception by the customer. Therefore, I'm in charge of following each steps of process together with the different departments involved. I also have to prepare the export documents in compliance with customs and government regulations.
Once the order is fully processed, my role is to ensure payment is received according to the account terms.
Could you tell us a bit about your background before Oxxius and why you choose Oxxius?
I am originally from Lannion, but my first job was in the Paris region; I worked for 8 years in the freight area of Roissy CDG airport, as an export logistics assistant. I was in charge of key customer accounts, in the field of luxury leather goods and beauty products. I then came back to Brittany and worked for nearly 10 years in the poultry farming sector. The company realized 80% of its turnover at export, mainly in Middle East.
I then wanted to come back to the region, and I had the chance to find this position of sales assistant at Oxxius! What motivated me the most for this position is the international dimension of Oxxius. Above all, I wanted to continue working in export to keep the practice of English and the contact with foreign customers
Which qualities do you need most at your work?
The main qualities required for this position are rigor, interpersonal skills and a good level of English. Always keep customer satisfaction in mind.
What are the day-to-day challenge in your position?
Continuous care must be taken to ensure that customers' technical and administrative requests are properly taken into account, in order to avoid any errors or delays. It is also necessary to stay informed of the news and the main economic, political, health events … worldwide, as this can have an impact on customers and on customs and government regulations.
What do you like to do in your free time?
We have the chance to live in a great region on the coast, and I really enjoy spending my free time on the beach for walking [with my colleague Catherine] or paddle boarding for example.