Meet the team
5 questions to Laurence Bourquin,
Marketing Assistant at Oxxius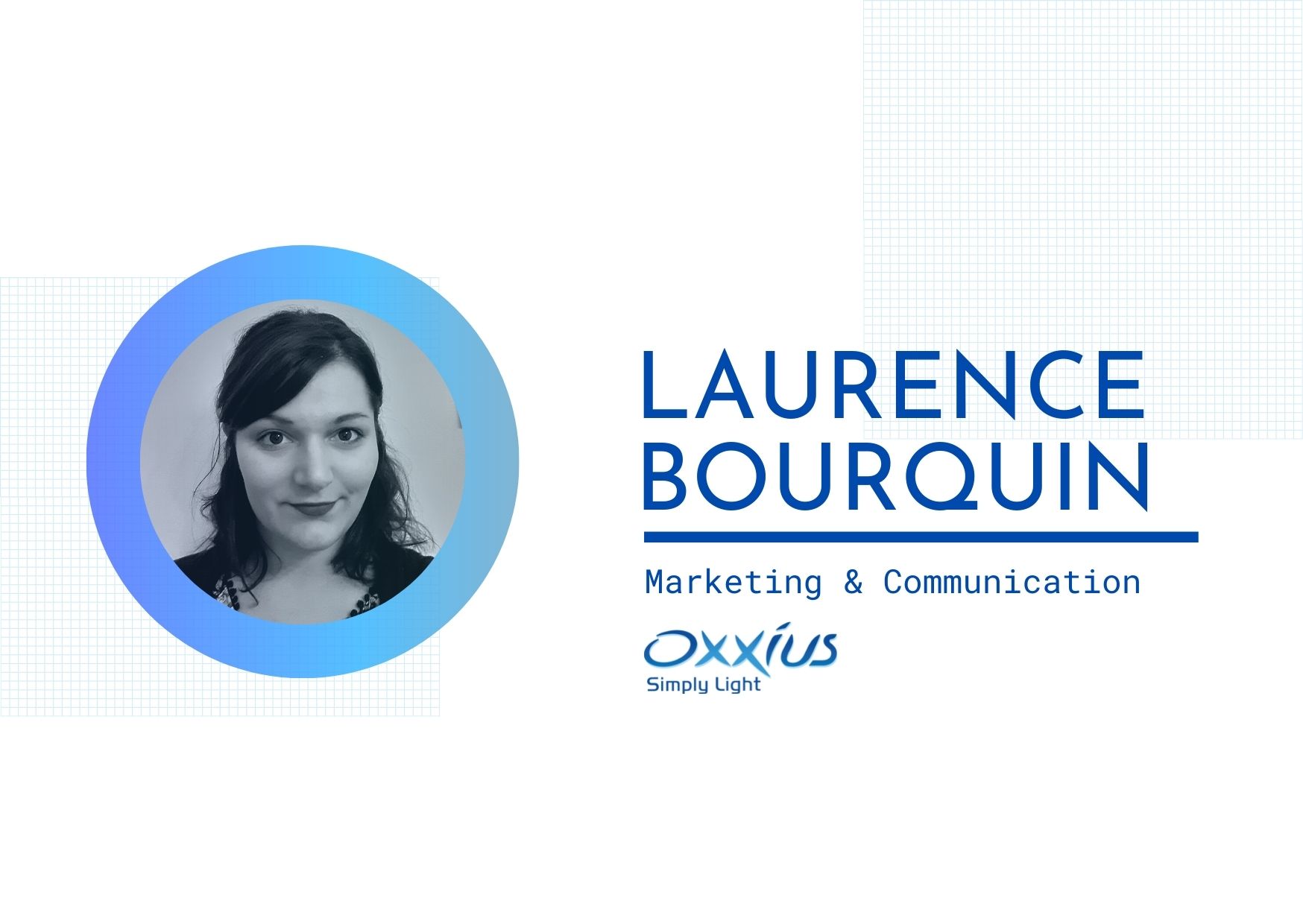 Hello Laurence, could you introduce yourself in a few words ?
Sure, I am Laurence, and I joined Oxxius on Sales and Marketing team. I am specialized in Web and direct marketing in High technology company.
What's Marketing at Oxxius and what is your role in the Marketing department ?
One of the marketing team's challenge at Oxxius is to make sure our brand is always relevant and up to date. As a Marketing assistant at Oxxius, I work and follow our brands guiding principles at every point of contact with our customers.
My digital marketing missions consist in planning and executing multiplatform digital marketing campaigns. I develop email marketing and lead nurturing efforts to improve our brand awareness.  I manage organization's website and social networking and develop the right strategies for effective data analysis and reporting. I also work on direct marketing missions such as brochures, products catalogs, podcast and videos etc… Everything that can help our customers to understand our products.
A lot of new things that will come soon !
Could you tell us a bit about your background and why you choose Oxxius ?
After a first experience in a big marketing agency I started working for new technologies startups as a marketing and communication coordinator. It is a really interesting kind of energy that you feel around innovation and technologies environment. Some bigger companies such as Oxxius keep these energy and this is one of the reasons why I started working in this company.
Photonics market are growing and it is a great opportunity to be part of one of the biggest french actors.
 What do you like in the Oxxius' marketing team ? What are the day to day challenges in your position ?
I work in Oxxius since June 2020. My first impression was positive. I really like the dynamic of the people working here. What's amazing in Oxxius marketing department is that we collaborate with all the other departments : R&D, Production and Purchasing department.
At Oxxius, Everyday brings something new.
We always have to be on the lookout for new technologies and make sure we are up-to-date and relevant at every point of contact with our customers. It is very important to work with the Sales team and understand what our customers want or how they search informations. For example, It helps me to build effective referrals to the brand's website.
What do you like to do in your free time ?
I am not really into sports. I am more into artistic activities. I like DIY activites and playing music. I used to play flute in an orchestra. These times I spend my freetime doing Linocut. As a perfect Digital marketer I spend a lot of time on web, visiting creative inspiration websites or new trend on digital market.